| | |
| --- | --- |
| Open Frame Hydraulic Power | |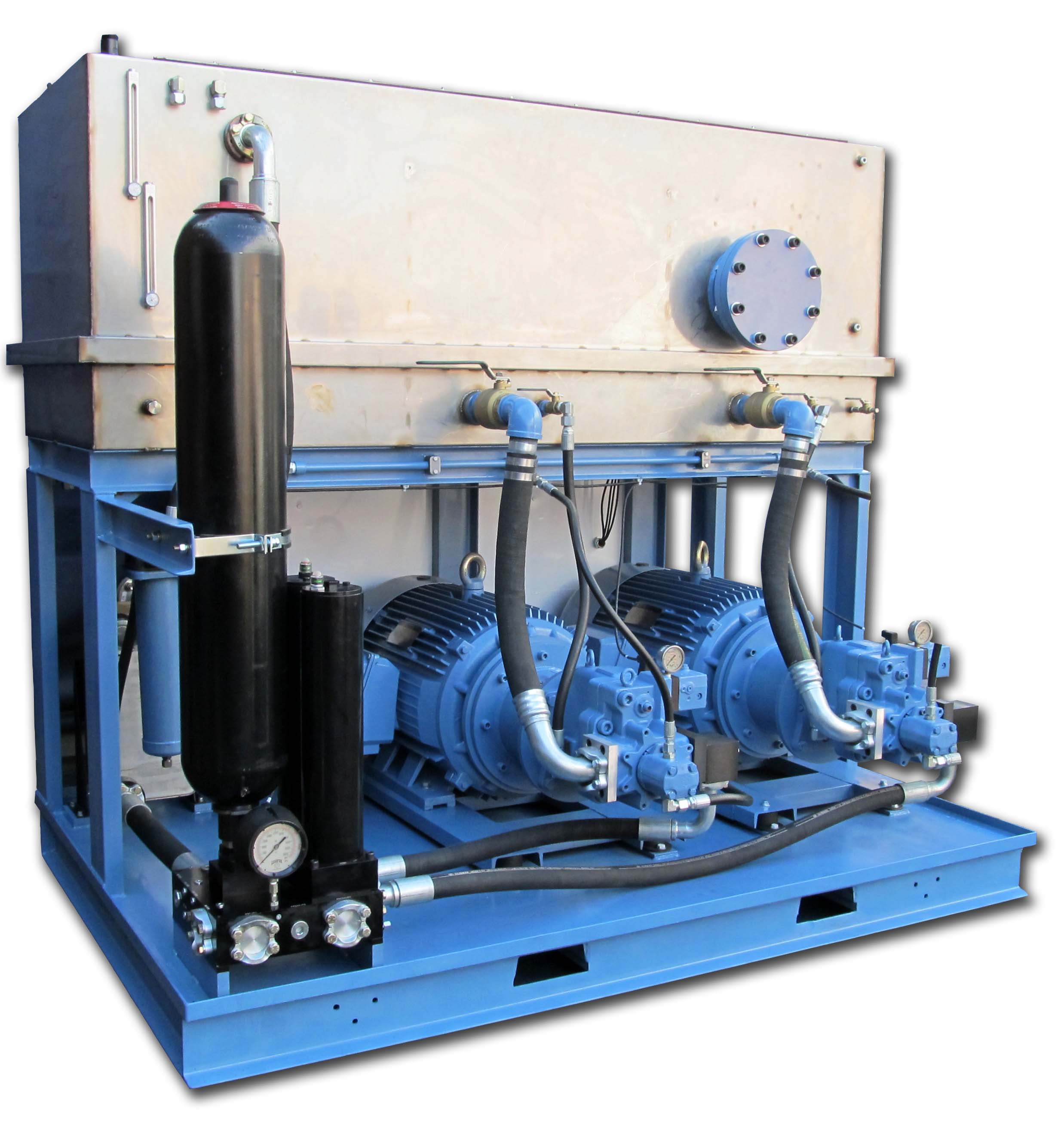 ;
High performance, cost effective, scalable hydraulic power.
The BIA West Open Frame style Hydraulic Power supplies are laboratory quality pumps designed to meet the exacting requirements of Servo Hydraulic Control Systems. These power supplies utilize quality components and micro-clean filtration to provide trouble-free long life with minimum maintenance. A complete system of interlocks and controls allow failsafe unattended continuous operation. Unlike our Whisperpack® series, these units require a pump room to prevent noise from entering the test cell. They are the perfect match for installations that need one centralized system that provides oil for a large laboratory.
Rugged and serviceable motor pump units are coupled to a common oversized stainless steel reservoir. The hydraulic pump is mounted with a bell housing which provides the pump with perfect alignment and facilitates replacement. Pump drive is from a face mounted, fully-enclosed, fan-cooled electric motor coupled directly via a flexible drive coupling with replaceable insert spider. The pump drive speed is 1800 RPM at 60 Hz (1500 RPM at 50 Hz).
System oil is stored in an oversized stainless steel reservoir, which contains baffling and return line diffusers to allow dissipation of entrained air. The reservoir has a full-size removable top for unrestricted access and clean-out.
The hydraulic control components are incorporated in a machined manifold block, which is mounted on the perimeter of the unit. This manifold serves to provide the hydraulic interface from the pump and reservoir to the test system